Let's Celebrate!
MC Bartending provides mobile bartending for your next special event - weddings, graduation party, fundraiser or corporate event. We have Liquor Liability Insurance and Certified Bartenders.
Mobile Bartending Service in Adrian, MI and the surrounding areas in southeast Michigan and northwest Ohio.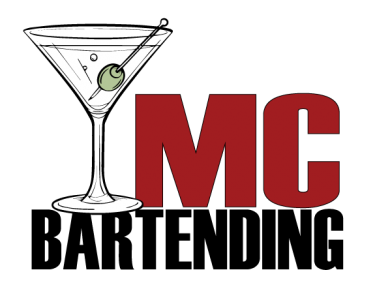 We believe that making drinks is more than a business, it's creating an amazing experience for you and your guests. We take pride in our ability to provide you with not only professional service, but to help make amazing memories!
choose your package
Pricing Packages
100-200 Guests
6 Hours
2 Bartenders
100-200 Guests
6 Hours
2 Bartenders
Full Service Package Includes
* Mixers for Drinks: cranberry, orange, and pineapple juices, tonic, club soda, coke, diet coke, 7-up, ginger ale, as well as lemons, limes, oranges, cherries for garnishes. Premium mixers also available.
* Glassware: plastic cups 6, 9, or 12oz * Beverage napkins and straws
* 8 bags of ice and coolers
Non-Alcoholic Beverages: Coke, Diet Coke, Sprite and Bottled Water.
Add-on Coffee Service: Regular, Decaf, Creamer, Flavored Creamers
Upon Request
Custom Packages Available
We Will Help You Find The One That Fits Your Needs.
Call Maria For Your Free Quote!
only best cocktails
Create A Special Cocktail For Event
We love experimenting with homemade bitters and infused syrups, but sometimes you just want a cocktail that's edited and streamlined.
testimonials
What Clients Say
"Cary was on time and the guests really enjoyed interacting with him.  He was very social and pleasant all the way through the end of the event.  There was never a shortage of supplies provided by MC Bartending.  Highly recommend your service!  Thanks for lending Cary to us for the evening.  He was a pleasure to have as part of this special event!"
"Maria and Andy were so wonderful. I think I ended up worrying much more about them than I did the guests! Everything was to expectation and beyond. Everything seemed straightforward and Maria was very great about follow up, return calls/ texts and communication. Maria and Andy went above and beyond expectation for the service we thought we were getting. We Would and HAVE recommended MC Bartending already!!"
"She arrived on time, and yes was dressed for the weather, but still looked professional.  My husband said she was really personable.  I asked him what he thought (because honestly I interacted with her one time), and he said "oh I really liked her, give her a good rating".  She kept everyone with a drink in their hand.  Thank you so much for your services! I would totally recommend MC Bartending!"
"My husband and I hired MC Bartending for our wedding reception. It was an important day and we wanted to be sure our guests were well taken care of. With a little discussion about the event and our guests, Maria was able to help us establish a tailored menu and provided quoted pricing based on total guest count. We felt supported and guided through the process and completely confident with the team's execution on the day of. Maria and her team showed up early, set up a beautiful bar and took great care of our guests. We couldn't have been happier with our choice to use MC Bartending and would recommend this team to anyone needing amazing bar service."
"Working with MC Bartending is always a positive experience! Fun, creative, extremely professional and fair! Using MC Bartending means you will have a wonderful event and very happy guests!"
"MC Bartending is one of our recommended and preferred vendors! Maria and Cary are easy to work with and are always responsive to us and our clients' needs. Keep up the great work!"
"I always refer my clients to MC Bartending for professional service and affordability."
"I recommend MC Bartending to everyone! They are very professional, and went above and beyond!"
"We absolutely LOVED MC Bartending for our wedding reception!  Awesome to work with prior to our event, and went above and beyond for the wedding itself.  Great atmosphere, professional, and efficient.  Will absolutely recommend to anyone getting married!"
"MC Bartending was awesome to work with for our wedding.  They did a great job at both our bars and all of our guests were thrilled with their drinks and service.  Maria is super responsive, extremely helpful and just a very nice person.  She answered all of our questions in a timely manner and put me at ease!  I am so happy we chose MC Bartending for our wedding!"
"MC Bartending was professional and extremely friendly!  Pricing was great and they were willing to listen to us more than any other company we considered.  The bartenders talked and entertained guests and were always smiling.  They even gave us a beautiful wedding gift.  I really hope in the future to work with MC Bartending again.  Thank you for making our wedding amazing.  Your team was a huge reason for the success!."
"MC Bartending was absolutely fantastic.  Super friendly and completely professional the entire night.  We could not have asked for a better experience."
We have the best clients
Let Us Help You Create The Perfect Event!
We love to make your special day one to remember! Read above what our clients say about us!
latest news
Read Our Articles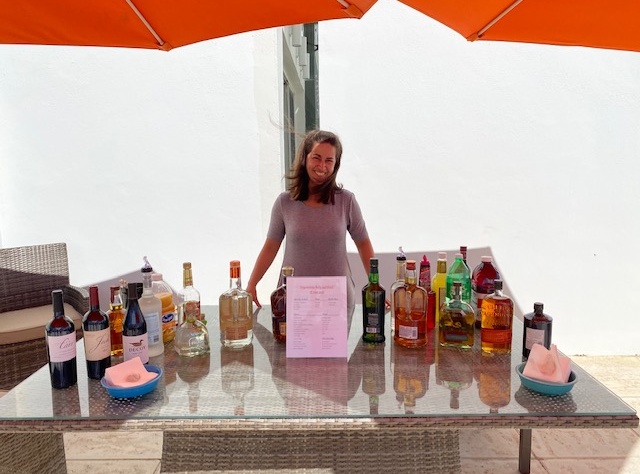 Owner, MC Bartending Maria has over 20 years of experience in the fine dining/Bartending business. She has grown up and lived in the Blissfield area her whole life and knows what supporting small businesses is all about It…
send us a message
Have Any Questions?
If you have any questions regarding bartending services or your dealings with us, please do not hesitate to contact us at this contact form!